marketing is more than tasks and metrics - there's a who, what, and how.
i'm dannie, i'm the who.
Don't get into bed with someone you don't know, that's dangerous. I am a:
full time travel junkie & serious whiskey aficionado
rock n' roll meets corporate kind of girl
smart as fuck businesswoman & slayer of strategy
almost-debt free millennial
Oh, and in case that wasn't enough - I work at Google. It's an adventure.
tell a story, that's the what.
You're here, but I want to know why. What are the things that are important to you? Are you sharing those things with your consumer? Do they even care? Some of my favorite companies on the planet are Jeni's Ice Cream and Koval Distillery. Jeni's gets me to spend $12/pint on vanilla ice cream without even blinking and Koval Distillery has me so hooked that I once shipped $100+ worth of whiskey to the middle of nowhere, Iowa. HOW?
Passionate storytelling - it's the only way to do marketing. Nobody cares about your meticulous sales funnel or your perfectly crafted ad copy if there's no depth to your story. The internet tells us a lot about marketing (there are over 1.8 BILLION search results for "marketing" on Google) but the real truth is that no marketing strategy or sales tactic will make you money if you're not telling your story from a place of passion.
Let's craft that passion together. Here's how - let's start by understanding your unique value proposition then mixing it with your brand story to create a rock solid marketing strategy that adds value to your clients' lives, builds your reputation, and makes you money. All without using words you don't understand or processes that will take you six hours on YouTube to learn how to execute.
working together, that's the how.
Let's partner together to make your next workshop or conference a smashing success!
Let's hang out for an hour, chat through your marketing struggles, and find the solution!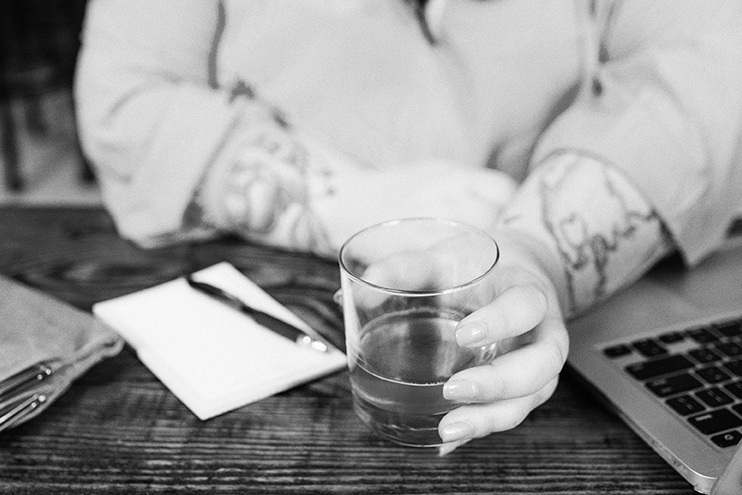 Let's work together for a few months to figure out the optimal way to achieve your goals.
did you know I wrote a book?
After sharing the stories of 57 entrepreneurs across all walks of life through The Side Hustle Gal, The Bucketlist Babe, and Big Plan for the Creative Mind, I finally conceded that I need to share my story, too. This journey now continues with this book: One Honest Woman.

ABUSED. BEATEN. WELL TRAVELED. WELL EDUCATED.

Those four characteristics aren't often all held by the same person, some of them shouldn't have to be held by any person at all. But those four characteristics are the beginning of my story, both as a woman and as an entrepreneur. This isn't your typical business book. This isn't a toolkit to take you to the next level or a roadmap to your first six-figure month. This is a raw story of guts and courage and what it means to wake up one day and believe you'll come out on the other side. This is the story of getting knocked out again and again and continuing to fight anyway. This is a story of survival.

I've made more mistakes than I can even count throughout my brief years on this planet. This book? It's an homage to those mistakes and a place where I'll relive them not only for my own healing, but for your growth as well.

Follow along as I share the story that brought me to my future—a story of blood, sweat, and tears. This isn't a story for the faint of heart, and it might even make you cry. This is One Honest Woman.